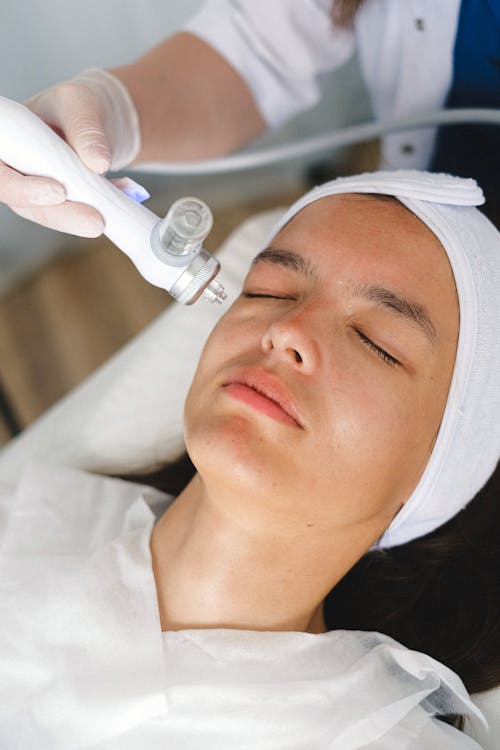 There are different types of treatments that are offered at Still Waters Medical Spa in  Pensacola, FL. One of them is microneedling.  During this procedure, a small handheld automatic device  that contains tiny microneedles  is passed over the skin where it creates tiny micro-wounds  or channels.  During the body's natural wound-healing process of these channels,  elastin and collagen are produced automatically.
After undergoing  microneedling treatment, your skin  will be slightly pink, and will feel slightly sunburned. For most individuals, the skin would have completely recovered in a period of 24 to 72 hours. The body's collagen production  usually takes about  4 to 8 weeks,  you will  continue  seeing improvements over this time.
At Still Waters, microneedling is done  using a SkinPen by Bellus Medical.  This is the only microneedling device in the entire world that has been cleared by the United States Food and Drug Administration. It is clinically proven to safely and effectively treat facial acne scars for people who are 22 years and above.
With the SkinPen, you can improve your appearance  for 6 months after the last treatment  with as few as 3 non-invasive  and affordable treatments  spaced 30 days apart. Microneedles trigger the body's natural skin remodeling process that  stimulates extracullular matrix, increases epidermal thickness and reduces inflammation.  In simpler terms, the microneedles fool the body into sending more restorative collagens as well as elastin than the area needs.  When this is combined by the post-procedure  protocol Skinfuse from Still Waters Medspa,  it improves your appearance  than is strictly necessary.
One of the things that you will love about microneedling is the fact that is has little to zero downtime. You  can on with your activities immediately after the treatment.
For more information on microneedling treatment at Still Waters Medical Spa, visit our website at https://stillwatersmedspa.com/